Those of you you've been reading awhile are probably aware that today is International Tatting Day. To those of you who are new this year, It is, I assure you, a real, albeit unfortunately timed, holiday. The traditional celebration ritual has been established as tatting some lace and eating some chocolate. Clearly this is a holiday that is easy to celebrate.
What may be slightly less traditional, is my own personal celebration ritual. For that last few years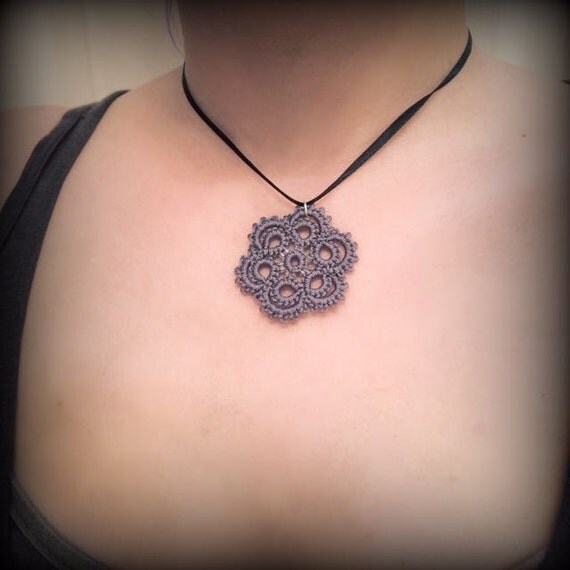 I've been designing a pendant to sell at a very low price for this day only and more recently the pattern as well. This year I'm adding a second pattern too. I hope that by offering a small bit of lace cheaply, it can fly to new people exposing tatting to more places. I also hope that by offering the pattern, those that already practice our art can create something new to share with others as well.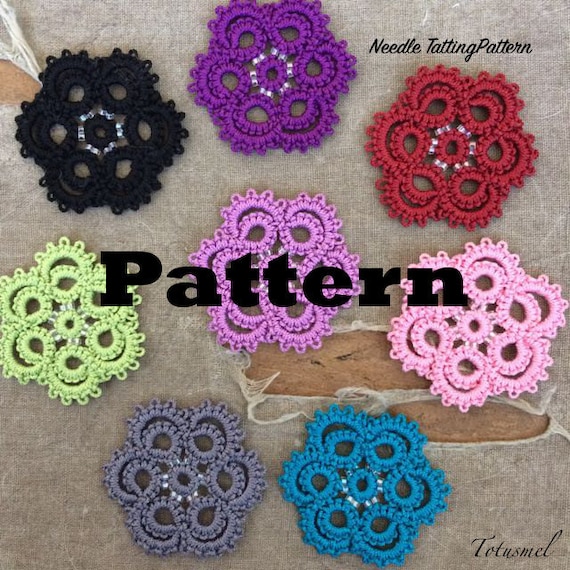 This years design is a a simple piece that is my own version of a
classic design. The outer rings create a bit of a swirl around the beaded center, so I'm calling it the Swirl Flower. All three listings are up in the shop now. They will continue to be available after today, but the price of the pendant will double and the patterns will go up to $3.25 tomorrow, the 2nd. As usual, the pendant is available in any thread color I have on hand. I'll be making them to order so, depending on the number of pendants that sell, it may take up to a week to get them all out. I'm really crossing my fingers that I sell a ton of them, so please pick one up if you can!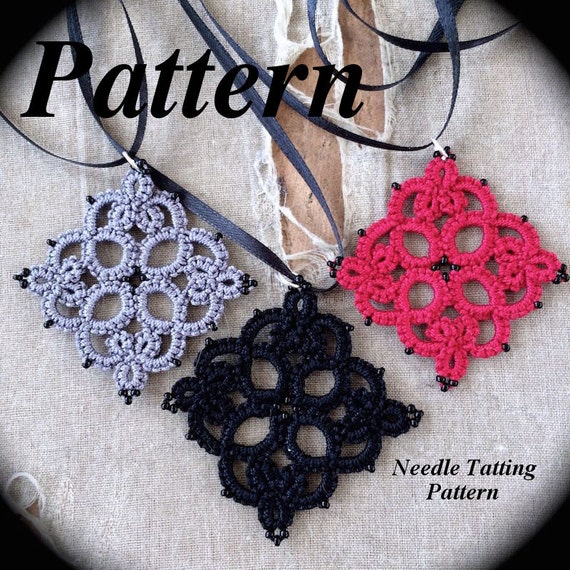 The pendant listing is
here
or click on the picture above. The matching pattern is
here,
or click on the image to the right. The pattern is written for needle tatting, though I'm certain that it can be accomplished with shuttle as well. I can't really help with that though as you know me and the shuttle have a long standing grudge. The extra pattern this year is for my
Fenestra pendant
. It's a slightly more complex design, though I was planning on offering something bigger as well, I think I procrastinated out of time to do so. The listing for that one is
here
or click the picture to the left.
So, that's it then. I really hope that you like the piece and the patterns. I'm a bit nervous about them as usual. So, do share these links around, or at least share tatting with someone new. Wear some lace around or sit at tat at the mall with some tasty chocolate and try to ignore the April fooling going about.