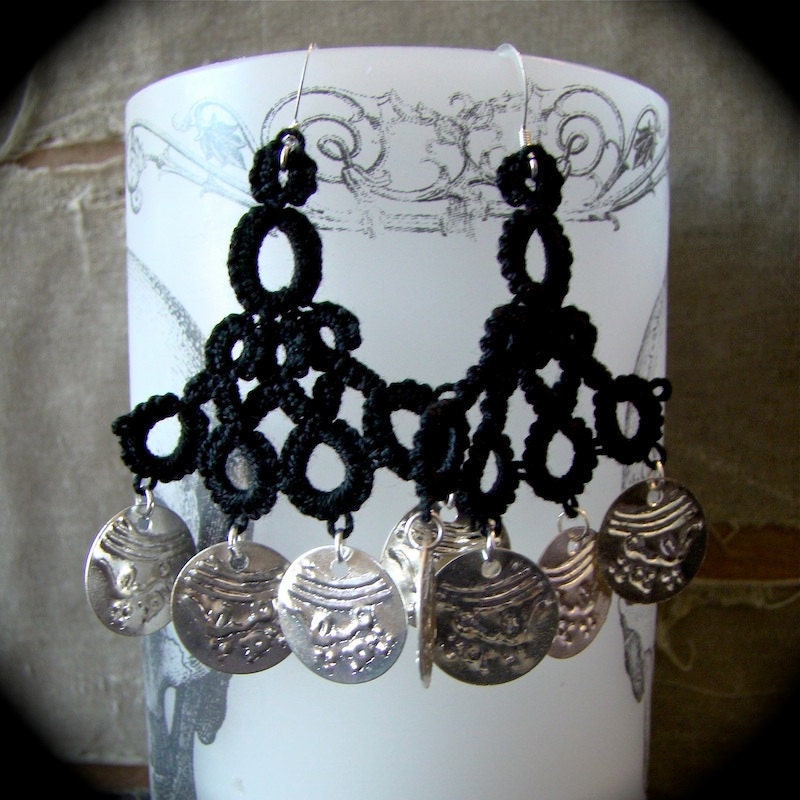 Another long weekend in the can. We had a nice movie outing, dinner with friends and the annual massacre of the pumpkins, but what I fear most is how today marks the beginning of the holiday season. This day alone is packed with Halloween things and a birthday. There's another birthday tomorrow and they don't stop the rest of the month. Much of our immediate family has birthday's in the months of October and November. This coupled with the regular holiday mess makes for one stressed out Pamela...you have been warned.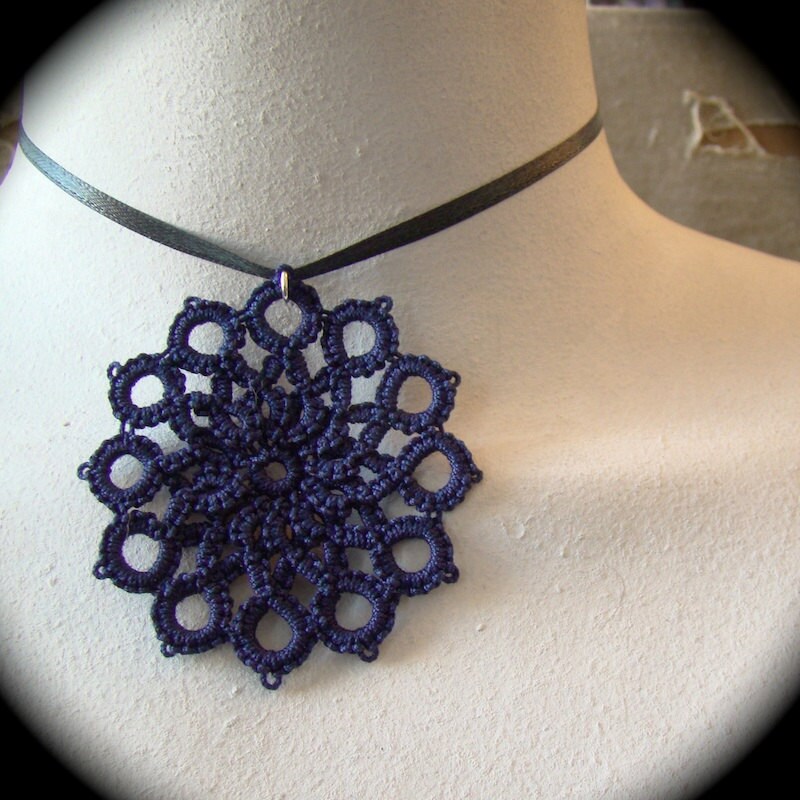 I did get some tatting done here and there over the weekend. I did up the new earrings in bells and coins and plain and got those all listed. Then I made up the Center Medallion pendant in navy blue, green and lavender and got those all listed. I've also been pretty good about making up a couple of small snowflakes every day. I figure I'll work on more this week and should have enough stockpiled to begin giving them out next week.
I do have one mask that needs remaking, so that's in queue for today should I actually find any time to do so. You see there is regular schooling, then I take the girls to their father's work for trick or treating. We then return home to a birthday dinner with the family for my mom and then more trick or treating. With the cleaning I'll have to do this morning to make the house presentable again, I'm not certain I'll have much time for anything. In fact, I'm tired just thinking about it and since I had to pay bills this morning I am also feeling poor and I don't have enough time to walk on the treadmill this morning. Wow, I am a fountain of complaint today, hope it's all out of my system now, I have things to do.