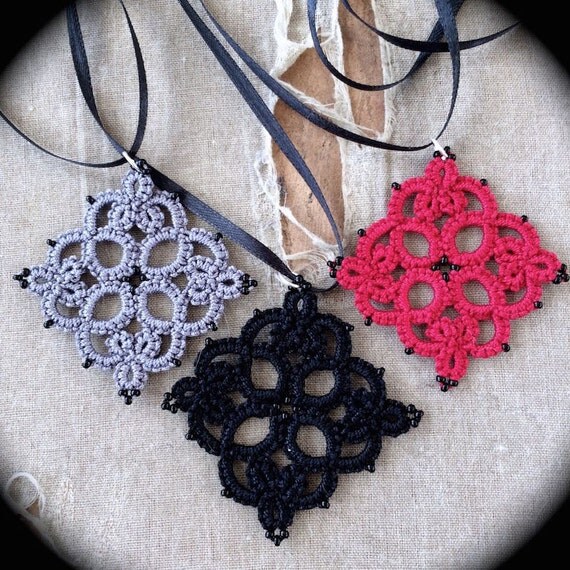 Today's post is definitely going to fall under the 'other nonsense' heading. I just couldn't get myself tatting over the weekend at all. I did manage to get all the new pendants into the shop on Friday, but it's not like any of them sold, so I fell into a bit of a rut. Instead of wallowing with no new book to read and no new or old pieces to make, I opted to fall back on knitting.
I had a skein of sock yarn I bought eons ago that had yet to find a use, so I though, why not socks. Yeah, I don't normally like to make socks, the pointy needles hurt my fingers. Yes, I am aware of the irony there. I figured I could get a pair of ankle socks knocked out over the weekend and I was right. It distracted me quite handily and left me with some house socks to get me through the cold Spring mornings on tile floors. Of course I was also left with a bruised fingertip from the tiny, pointy needles. Again, yes I am aware that my tatting needle is even tinier and pointier, but I generally don't push my tatting needle with my fingertips while working.
So that leaves me at today. Still no tatting to do. I did get a request in my shop this morning, but they were requesting a wholesale discount for just a few pieces and I don't do that, so it will likely come to nothing. I do have some better ideas about April's pattern offerings thanks to your comments, so thank you so much for those. I might just get to work on putting those together. Hopefully I'm distracted by a sale or two though, because it's been a ghost town yet again and I can only handle that so long before I get really whiny. Here's hoping.