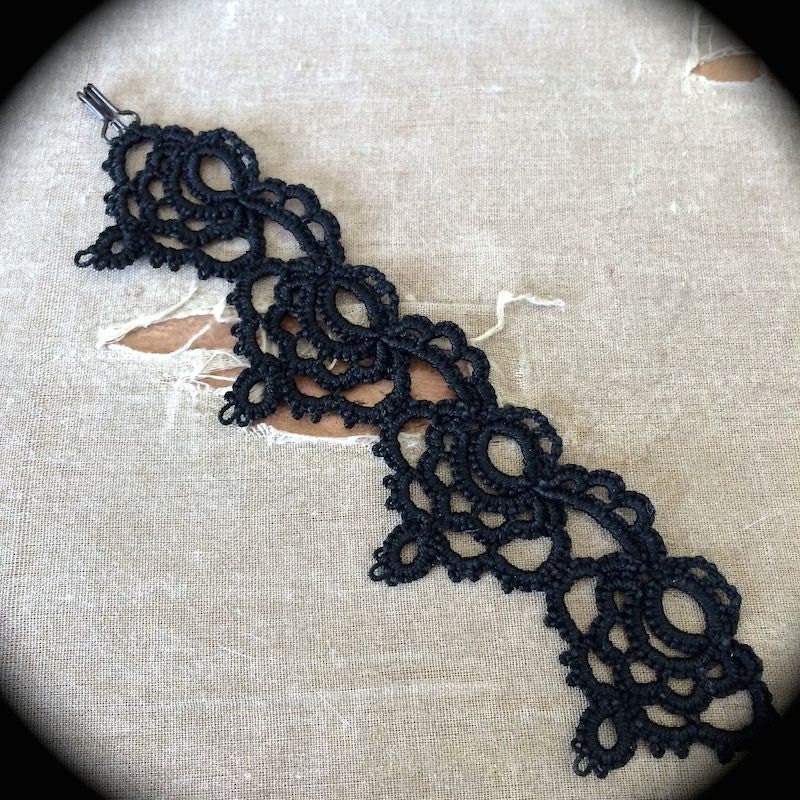 So between the bandaged finger and the quiet shop, I had little motivation to tat anything yesterday. The finger is much better this morning by the way. I've coated it with liquid bandage and that seems to be taking the edge off. I still have to be careful to not knock the exposed nail bed, but it's usable now. Back to yesterday though. I did get the new bracelet listed. It took me a long time just to suss out a name for it and honestly I'm not all that pleased with that, but it'll do.
I used the rest of my day to clean and you don't want to hear about all that again. Most of my floors are clean again though and I realized how much better I feel about the house when they are. Not sure what the weekend holds. There will likely be some adventuring and some more cleaning. My youngest has her birthday next week followed by a party next weekend and if there was ever a reason to clean, it's house guests.
Just a reminder that next Tuesday, the 1st of April, is International Tatting Day. I will be releasing a pendant designed for the event at a low one day price. It will stay in the shop, but the price will likely double. I will also be selling the pattern for the pendant as well. There is another set of patterns in the works too, but they are off with test tatters/ proof readers and I'll get them in the shop as soon as they are ready. Next week will hopefully be a busy one!