I'm not certain why I got it in my head to release a pattern yesterday, but I did. Even before I started schooling for the day i was hard at work making up the sample piece so I could take pictures the entire time. I know I could just publish the pattern, but I really do love the format at
Instructable
s that allows a much more comprehensive approach so that even non-tatters can give it a go. I didn't finish writing it up until well into the afternoon, but it is published now. You can find my newest free pattern here:
Tatted Lace Corsage Bracelet
. The link has also been added to the sidebar with my other free patterns. The reason I chose to do this one was because a few days ago someone had asked for it in order to make a gift. Of course I didn't have it written up, but I really had no objection regarding this pattern. I suppose I felt it was the perfect excuse to get something new up. Please do let me know if I've made any mistakes or anything.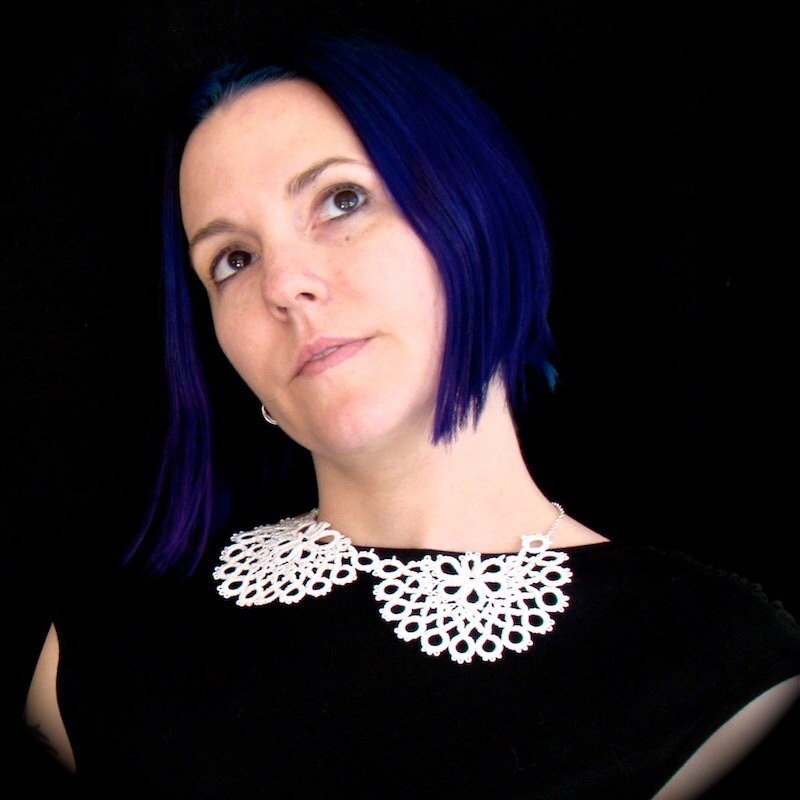 In other news, I also managed to get both the new Peter Pan collar necklaces listed. In fact I felt rather too productive for the day even though all I did was get photos taken since the camera was out anyway. I was pretty proud that they looked like they were supposed to when worn. Sometimes I'm just not sure I got it right until its really too late to back out. Once all this nonsense was taken care of I even got back to remaking things. I got some supplies in the mail that I needed to remake one piece, so I worked on that. If I hadn't had an allergy induced headache most of the day, I would have been extraordinarily happy, but I did so I was merely pleased.
Today promises to be a much less productive day. We have the last face to face teacher meeting of the year with our homeschooling teacher this morning. They're always pleasant and relatively short, but it throws my precious schedule off a bit. I'll likely use the rest of the day for more remaking and perhaps thinking on my next possible project. No, I have no new ideas, just trying to seed them by putting that out there in the Universe.