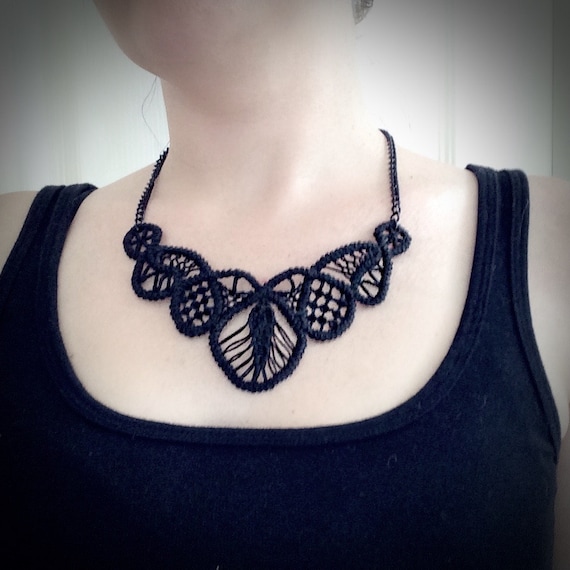 Yesterday went just as planned. I got hardware put of two of the Romanian point lace pieces and I used the macrame slide clasp on the last. There weren't enough opinions to give me any kind of clear answer on which was preferred. Though given the little feedback I did get I may try to develop a loop closure sometime in the future. I got the necklace put up first and I was trying to space out the new listings a bit, so I only got one bracelet in the shop yesterday. The other one will go in later this morning.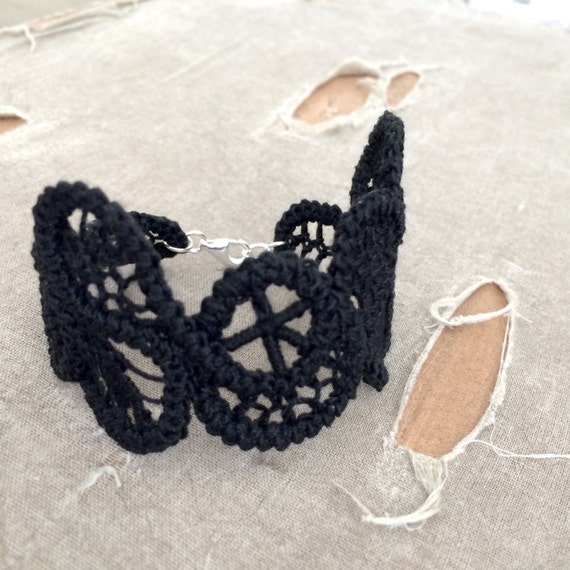 I spent most of the rest of the day catching up on television with the kids and crocheting new cords for whatever idea comes next. That familiar desperation to sell something is sneaking up on my creativity and threatening to bludgeon it over the head so it's taking everything to keep making. The calm repetition of making the cords seems to be working for now.
Hopefully an idea or two will come to me today so I can keep right on working. If not I'll just keep on crocheting, or I suppose I could get back to sewing crystals on the last tatted necklace I was remaking. I suppose ideas or not, I'll keep my hands busy at least.