Well, that was a busy Tuesday, but first I want to thank everyone who commented here or elsewhere to remind me that they were reading the blog. No, I don't really
need
daily comments to keep blogging, I'm going to do it anyway, but it sure is nice to have the occasional reminders that I'm not shouting into darkness. I do appreciate everyone who takes time out of their day to read my ramblings and thanks also for putting up with my occasional need to be validated that presents itself as childish whining.
Back to the busy though, I started the day with a custom request to make a bigger heart necklace. I was asked for a particular size which would usually be met with a, 'tatting doesn't work quite like that' response, except in this case where I had already modified the design to several different sizes and one was already just right. The original design this is modified from does not belong to me, but rather from a bookmark by Betsy Evans. I have however, mucked with the stitch counts so liberally over the years, I don't even remember the original anymore.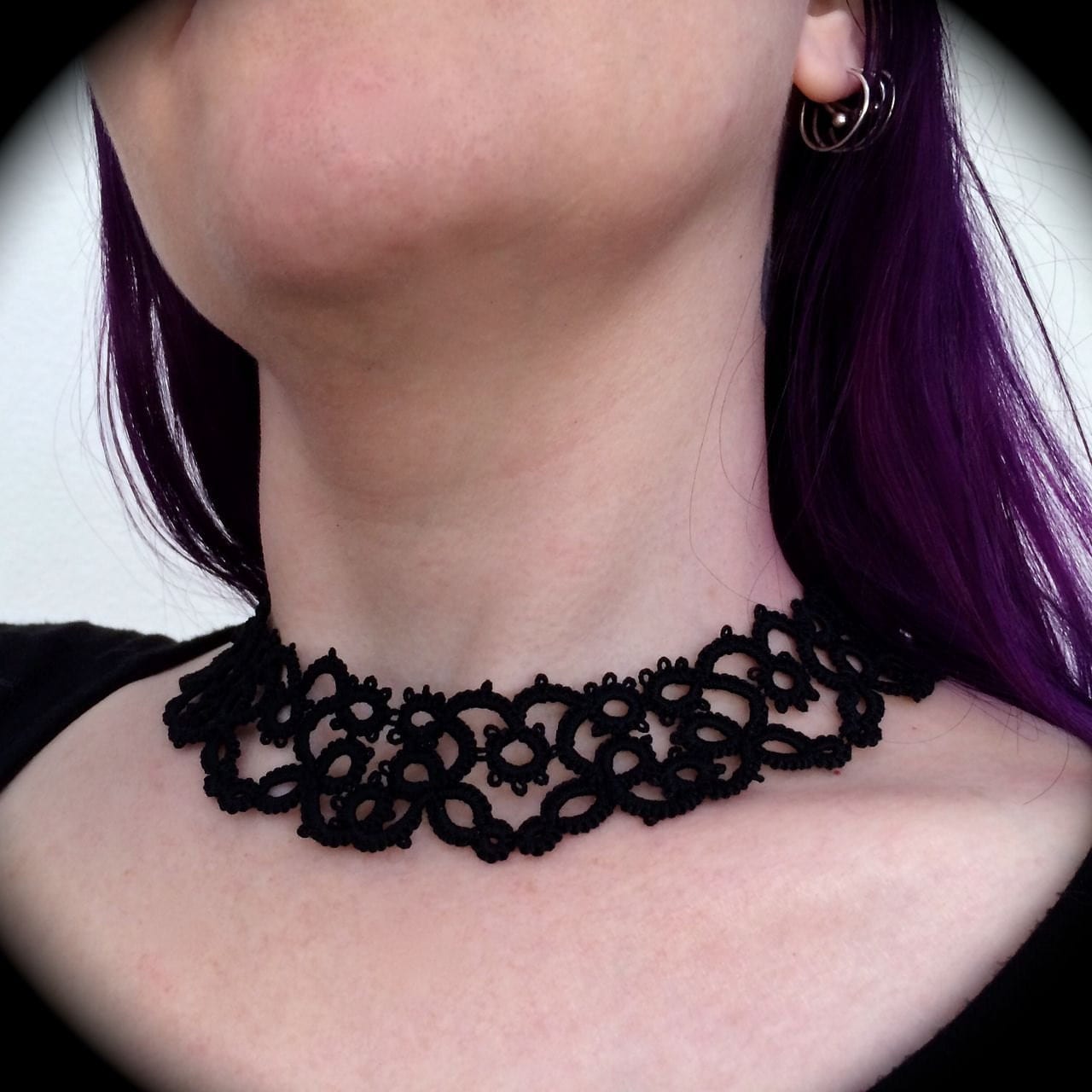 After that, some errands and a walk with the kids, the oldest one seems perfectly fine now, I actually got the choker listed. I know, I know, it's almost unbelievable. It's true though, it's finally listed and now I'm going to have to come up with something else new soon to not list for weeks and keep mentioning until you're sick of my excuses.
Thank to your comments, I do now have a good idea what pattern may make an appearance for April 1st. So over the next few weeks I'll actually have to write up a pattern and get it suitable for posting. There's also a chance that I'll do two, one for sale in the shop and a second as a free gift on the blog, but it's still too early to make promises.
I still have a mask to finish today and the husband is coming home from a conference that he's been at since Sunday so it promises to be an eventful day. Too bad it will most likely end with copious amounts of man laundry.