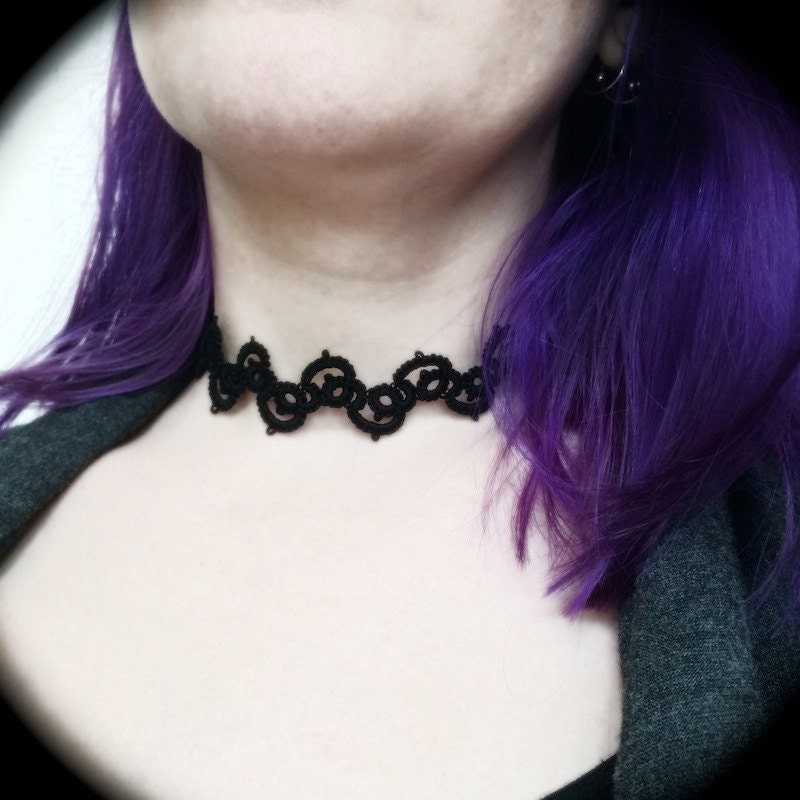 I was just so very tired yesterday for no good reason so I got very little done. I know, yet again. I did get all three of the new pieces photographed and listed though. I decided to name the pieces after rickrack, that tacky zig-zag trim that I remember being so very popular when I was a kid. The new design has the same zig-zag shape, at least it does when you look at it from a distance.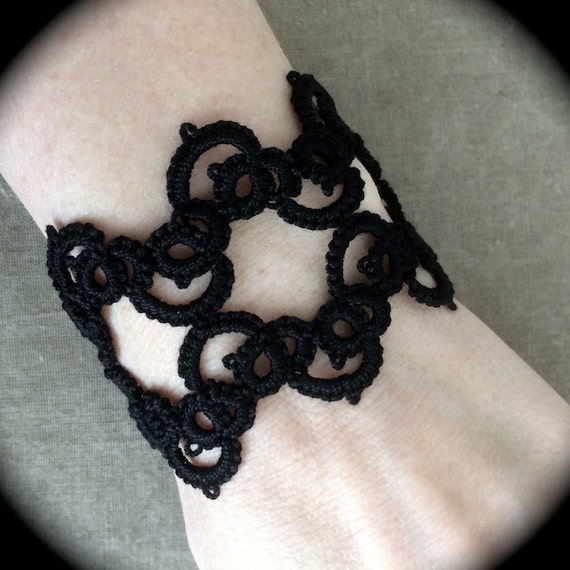 The choker and one bracelet are essential the same and the second bracelet, as I mentioned yesterday is the design doubled on itself. Since tatting the design in one round makes the second side more fiddly, it did take longer to make as well. I really should try it in two passes to see if I can speed up the process, but generally I think the lace behaves best when it is all one piece. Too many cut and tie moments create instability.
I didn't do any tatting yesterday at all. I had no motivation, external or internal, so after listing I just vegetated. I did end the day with some more needle felting, but didn't bother to get any photographs. I made a spider with wire legs as an experiment. It wasn't quite right, but I was making it up as I went along, so that's not too surprising. I have no tasks on tap for today, so hopefully a sale or two might come my way to grant me some direction.