Yay! The shop had such a great day yesterday and that means I had a great day of tatting and Armenian lace. I even woke up this morning to another order which means I have plenty of tatting and knotting to keep me busy for another couple of days. I started the day very early remaking this neon green necklace. It had been so long since I'd sold and made one that it took a bit longer than it should have for me to remember what little tricks I employed to make this small piece work.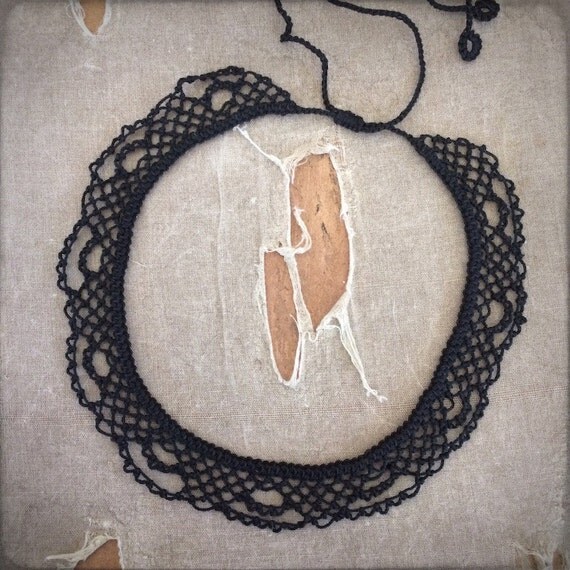 Next up I got to remake an Armenian knotted lace necklace. Luckily I already had a crochet base made up so I got to start straight away with the knotting. Since I've been working on the tablecloth pretty much nonstop, I've gotten used to using much longer lengths of thread, so it went a bit faster than before and with fewer starts and stops.
After that I has an order for barefoot sandals and one for a bracelet. I knew I didn't have time to finish the barefoot sandals yesterday and the bracelet was yet another piece where I employed mystery tricks to make it work, so I opted to spend the time remembering how I did that one. It was trickier than I thought, but I managed to finish that piece as well.
That brings me to today. I've got those barefoot sandals to make and a couple of Armenian lace tassel pendants as well. I'm crossing my fingers that the weekend holds more, but even if it doesn't I'm pretty pleased with what I've sold so far. This much work might even inspire me to create something new soon. Now, I'm really crossing my fingers for that.
Remember my sale is good through the 24th! Get 25% off with the code HAPPY10TH on anything in
my shop
.