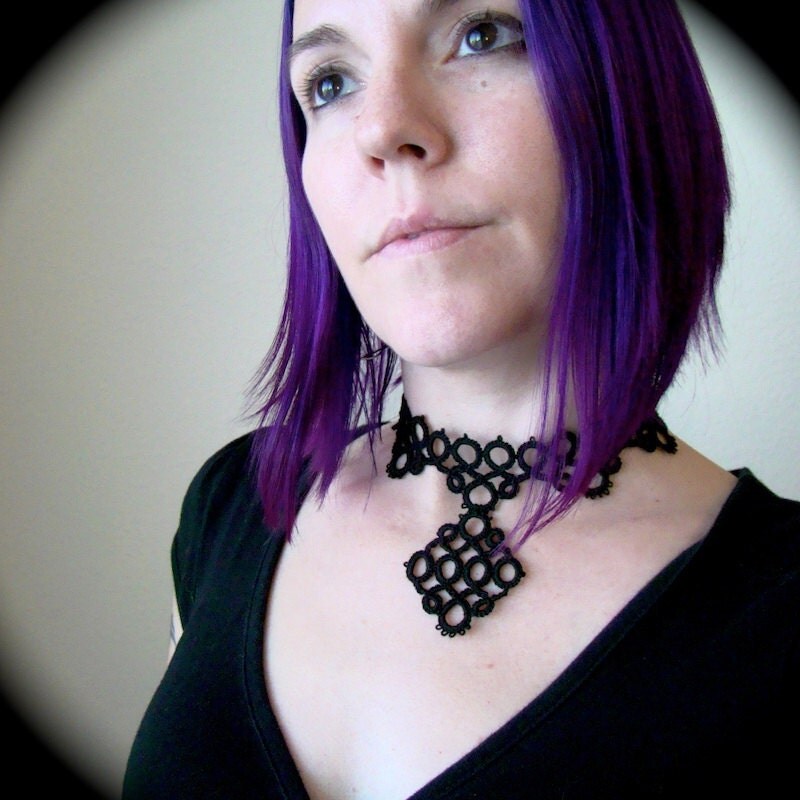 Let's see, I finished up the third piece born from messing with the hen and chicks pattern and I got all three listed. There reception has been lukewarm, but I needed to make some new things and I did. I was also thinking about making a slave bracelet as well, but given the lack of love for the design in general, I think it would be a mistake to toss yet another piece out so soon. Maybe as the holiday season gets underway and I need a creation break I'll get it created.
I was also lucky enough to get yet another etsy finds shout out. This time it was for
Dia De Los Muertos
. The link will take you to the web version of the email. Again, it was no great windfall of attention, but I'll take any I can get. After I ran my shop numbers for October I have to say that I am desperate for a fantastic November and December. October was absolutely dismal compared to last year.
I also got a custom request for my boutonniere in Christmas colors with matching earrings. Since I took a picture of the prototype earring. I thought I'd share it here. I wasn't so sure it would work as an earring, but it seems to. I may get these made up for the shop, in more basic colors. No other great or interesting news for you and I think I've got a pretty good queue lined up of things that need tatting so I'll be busy today. Busy is good...busier, better.