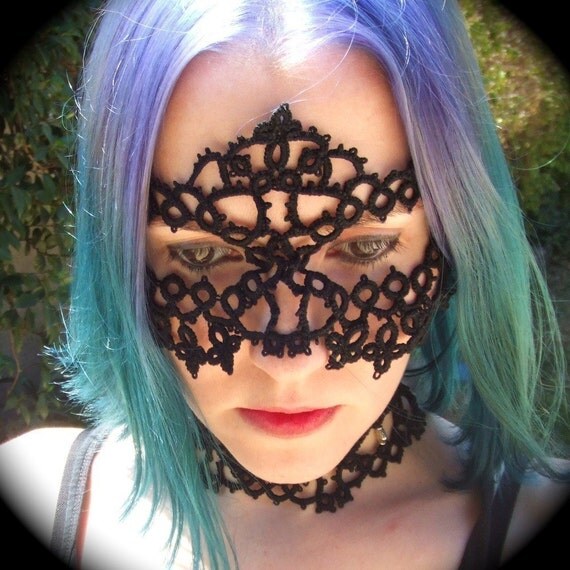 It was a nice quiet weekend really. I did a little light cleaning on Friday, but that was it. I sold one of this mask late on Friday, so I spent both the rest of that day and a bit of Saturday making a new one. The rest of Saturday was pretty boring, though we did get out for a nice walk before the weather started to turn.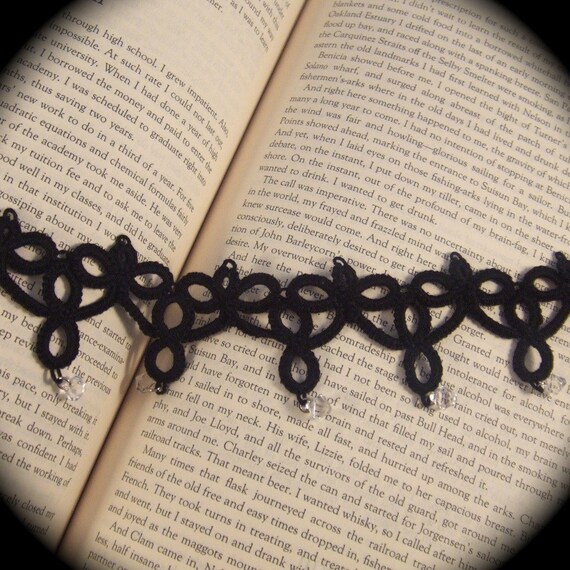 On Sunday we did a little holiday shopping and I came home to an order for a choker. I spent the rest of the day catching up with dvr'd shows and tatting up that choker. That was pretty much the whole of my weekend.
This is our last week of schooling before winter break and I'm finding myself a bit more stressed out than I'd like to be. The semester is getting away from us and there's still so much that needs doing. So add that to the usual holiday stress and other silly nonsense and I pretty much want to crawl in a hole for awhile and hibernate. Instead though, I'll just keep plugging along and hope for the best.
Current Etsy Shop Sale: 15% off with the code HOLIDAY215. Code is good through Dec. 20