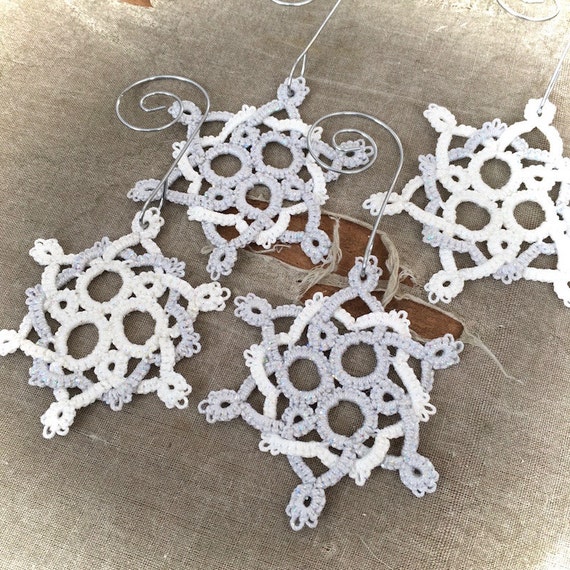 First thing after schooling yesterday I got the new snowflakes finished, photographed and
listed
. I only made four of them and I was going to sit down and make more, just in case, but I realized I would just be setting myself up for having dozens of them sitting around here. I will instead just leave them be until someone actually purchases a few. I have them listed as both single and sets of three, so hopefully I'll at least sell a few this year.
I did also get a sale yesterday. Not a huge one, but I'll take what I can get. It was for my tatted Weave ring, but in the larger size that I offer, so I had something else to make for the day anyway. Once this was made I had again nothing left that needed doing really.
I found some more scrap yarn and crocheted up yet another
octopus. Man, do I hope that the kids in the family like these, because it is clear everyone is getting one for the holidays. Hell, at this point even the adults might end up with them. I even picked up some actual doll eyes so I could upgrade from the little buttons.
So again I start the day with no vital tasks, but I will keep my fingers busy somehow. I'm just hoping that two days in two days is the start of something and not just a fluke. The pressure to make money during the holidays is very real.