Even before I started schooling for the day yesterday, I asked over on my Facebook page for color suggestions for the new choker. Thankfully they responded quickly and I started to work while the children learned. In fact I got so many color suggestions that there is literally no way I can make them all.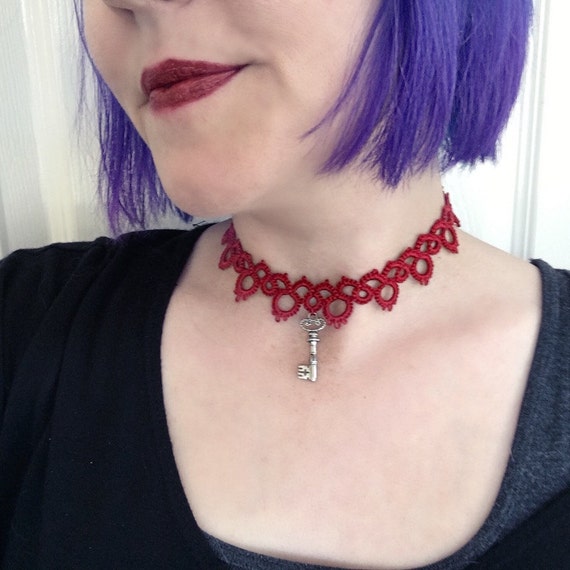 I started with Victorian red and managed to get that one done by the time schooling was over. I then tackled an emerald green, though technically the color is called Christmas green. That one is done as well and I started on a dark purple before the day was over, but back to the
gray
and
red
. I got them both photographed and listed in my etsy shop. I listed them at the lowest price I felt comfortable. In fact they are just a dollar more than the
simple black, metal-free choker
. My sincere hope is that they are the right price to encourage people to buy them as easy gifts.
I have already sold one gray one and I couldn't be happier to send that off this morning. I actually made another gray as well to keep it listed in the shop. I'm going to try to get the purple one done this morning and get both that one and the green one listed after lunch. I've got a few more colors in queue to make and since the only supplies I need for this piece are thread and key charms, I can make them until I run out of keys. I doubt I will, but this should keep me busy until, hopefully, another idea comes along.